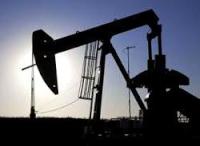 New Zealand Energy Corp. announced that Derek Gardiner has been appointed to the role of Chief Financial Officer, effective today. Mr. Gardiner will oversee the Company's finance, accounting, administration and risk management activities.
Mr. Gardiner is a New Zealand Chartered Accountant and Chartered Secretary with both a Bachelor and Master of Business Studies and more than 25 years of experience in the oil and gas industry in New Zealand, Australia and Asia. He has held senior financial, business planning and accounting positions with Origin Energy NZ, Austral Pacific Energy and a number of subsidiaries of Shell. Most recently he was Commercial & Finance Manager with Origin Energy NZ. Mr. Gardiner brings significant governance, strategy, reporting and analysis experience to NZEC. He also brings strong leadership skills and experience managing joint venture arrangements.
Mr. Gardiner's insight into the TWN Licenses and Waihapa Production Station, from his time with Origin Energy NZ, will also be of great value to NZEC as the Company continues to explore and develop these newly acquired assets. Mr. Gardiner will work out of the Company's Wellington, New Zealand office.