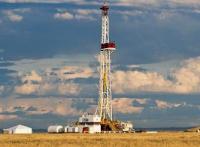 Newfield Exploration Company plans to combine its Onshore Gulf Coast and Rocky Mountain business units into one operating region, located in The Woodlands, Texas. The reorganization of these regional operating units will better align Newfield's workforce with near-term drilling and asset management plans and create future cost efficiencies. As part of this restructuring, Newfield plans to close its offices in Denver, Colorado, and North Houston (Greenspoint area). Newfield will continue to manage its growing operations in the Mid-Continent from its regional office in Tulsa, Oklahoma.
"We are aggressively pushing for cost efficiencies in our operations and working to improve our margins in today's lower oil price environment," said Lee K. Boothby, Newfield Chairman, President and CEO. "The combination of two operating regions into one will reduce our future G&A costs, increase collaboration between teams and allow us to quickly transfer key technical expertise to our most active projects. Our near-term plans are focused on drilling in the Anadarko Basin's SCOOP and STACK plays where we are fortunate to have strong and improving returns at today's oil prices."
Newfield expects that the one-time costs associated with this restructuring plan will approximate $20 million and will be recorded primarily in the second half of 2015.