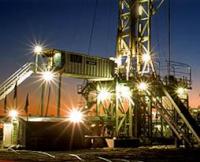 Newfield Exploration Company says that Terry W. Rathert, a Newfield founder and the Executive Vice President and Chief Financial Officer (CFO), will retire in 2014, after more than 25 years with the Company.
Newfield's Board of Directors intends to appoint Lawrence S. Massaro to succeed Rathert as Executive Vice President and CFO effective November 11, 2013. Rathert will serve as special advisor through August 2014, assisting during this transitional period.
Massaro has been a member of Newfield's management team since March 2011 as Vice President, Corporate Development, where he has been responsible for the Company's business development, strategic planning, acquisitions and divestitures and commodity hedging. Prior to joining Newfield, he was a Managing Director at JP Morgan in its oil and gas investment banking group. He has held a number of management and professional positions at various companies including Amerada Hess and British Petroleum. He holds a petroleum engineering degree from Texas A&M University and a master of business administration from Southern Methodist University.