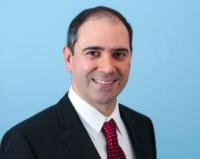 Newtec has appointed Kevin McCarthy, a veteran of the maritime satellite communications industry, to the position of VP of Market Development.
The addition of McCarthy to the Newtec management team is part of the company's strategic initiative to strengthen its capabilities in various mobility verticals, including maritime, oil & gas, and aviation.
Prior to joining Newtec, McCarthy spent 15 years at MTN Satellite Communications, a provider of satellite communications to the cruise, oil and gas, super yacht, aviation and military markets. While there, he held various roles, including Sr. VP of Network Engineering and, most recently, Chief Operations Officer. McCarthy began his career at Norwegian Cruise Line as a network engineer.
Newtec's CEO Serge Van Herck said: "Kevin has been a Newtec customer for several years and understands the mobility market extremely well. With his background as a service provider, he will bring a fresh perspective to the company."