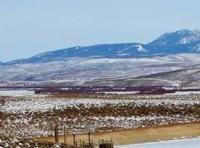 Nextraction Energy Corp. has spud the 102/12-36-036-07W4 (12-36) horizontal well on its light oil property in Provost, Alberta. The well is targeting the Viking formation at a depth of 800 meters and will have a horizontal leg of approximately 650 meters.
The well is being drilled on the same geological trend as the Company's successful 102/16-34-036-07W4 drilled in August 2012, which has recovered over 26,000 bbls of oil to date. Two successful wells drilled on offsetting land in 2013 on the same trend have produced over 16,000 bbls of oil combined in their first 5 months of production.
The well is being drilled on Nextraction's 50% working interest land; however the Company's joint venture partner has elected not to participate in the well.