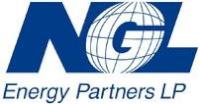 NGL Energy Partners LP has acquired two salt water disposal facilities from WaterWorks Corral Creek, LLC, and Saltwater Disposal Systems, LLC, respectively for a total cost of $34.6 million in cash.
The acquisition, which includes 13 employees, represents NGL Water Solutions' entrance into the Bakken shale play in North Dakota. These high quality, high volume facilities located in McKenzie and Dunn Counties bring NGL's total treatment and disposal capacity throughout the US to approximately 800,000 barrels per day.
'NGL Water Solutions has evaluated opportunities to enter the Bakken shale play for some time. With the addition of the WaterWorks and Saltwater Disposal Systems assets, NGL is pleased to enter this market with high quality assets and employees. We look forward to establishing NGL Water Solutions in the Bakken, as well as identifying opportunities to expand our footprint and apply our extensive technical expertise in water treatment,' said Jim Burke, President.