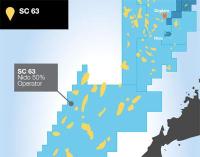 Nido Petroleum Limited confirms that the SC 63 Joint Venture is awaiting approval of a 12 month extension from the Department of Energy ('DOE') for the current sub-phase. Sub-phase 2b once extended will expire on 23 November 2014.
The Department has assured PNOC Exploration Corporation that the Joint Venture can continue with its preparations for the SC 63 well while the requested extension is being processed. Nido will update the market as soon as the extension is granted.
Nido expects to drill the Baragatan prospect in the first half of 2014 and drilling preparations are progressing well.