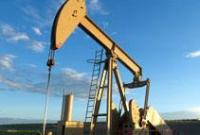 Nighthawk Energy announces details of its recent drilling results and planned water flood project.
Drilling Updates
As previously announced in August, Nighthawk has initiated a 5 well drilling program for late 2015. Drilling commenced with the Crested Butte 2-14 well located in the very eastern side of the Arikaree Creek field. The well was spudded on September 10 and was drilled to a total depth of 8,360 feet and within budget. Based on the Company's 3D seismic interpretation of the location, it was initially thought to be west of the eastern bounding fault.
Instead, we drilled east of the fault and were below the fault. The Spergen formation contained mainly water but the well had oil shows in both the St Louis zone, a zone the Company found previously in the Big Sky 14-11 well, and in two of the Marmaton zones. The Company has completed the well and based upon test production, expects production in the 100 bopd range once a pumping unit and production facilities are installed.