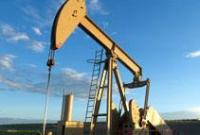 Nighthawk, the US focused oil development and production company, announces an operations and production update.
Monarch and El Dorado Joint Development Area
3D seismic interpretation over the two new Joint Development Areas is now complete and the Company is in the early stages of permitting multiple wells within the Monarch JDA.
As reported by the Company in late June 2015, the 3D seismic interpretation results show nine structural features in the prolific Mississippian horizon. In late June 2015, Nighthawk estimated 40 to 50 potential Mississippian Spergen drilling locations, but after completion of the interpretation this has increased to 55 to 65 potential drilling locations.
Production and Operations for the quarter ended June 30, 2015
In light of the continued depressed oil price, no new wells were drilled in the quarter ended June 30, 2015. Despite this, production was broadly maintained by a complete overview and optimization of the pumping parameters for each well. In addition, the Spergen solvent treatment program continues to yield success as it is implemented on the wells.