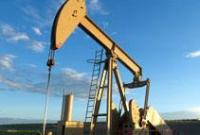 Nighthawk, the US focused oil development and production company, announces an update at its project in the Denver-Julesburg Basin, Colorado.
Highlights •Production maintained through Behind Pipe and remedial treatment program in March and April 2015 •Average gross production YTD of 2,002 bopd (2014: 1,935 bopd) •Behind Pipe and remedial treatment program to continue over May and June 2015 •Completed initial shooting of 3D seismic for the two new Joint Ventures •Hedges at average $67.67 per barrel until April 2016 over volumes equivalent to more than 55% of 2014 net production •New crude oil marketing arrangements providing wider access to markets •Borrowing base update
Production/Operations
As reported in mid-February 2015, Nighthawk's behind pipe and work-over operations were delayed throughout the winter due to unusually poor weather conditions. There was a further bout of very heavy snowfall in late February 2015, which extended delays in the field. However, progress has been made in March and April 2015 with these operations. Throughout January, February and early March 2015, Nighthawk experienced an inordinate amount of mechanical failures on 10 wells (14 separate projects) and rig activity was redirected to maintain production.