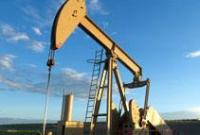 Nighthawk announces an update on drilling and production at its 100% controlled and operated Smoky Hill and Jolly Ranch projects in the Denver-Julesburg Basin, Colorado.
Highlights
◾ Big Sky 13-11 well commenced production on 13 February 2014 ◾ Average gross oil production in month of January 2014 of 1,701 barrels per day ("bbls/day"), a new monthly production record ◾ Completion and evaluation work currently underway at Telluride 13-2 and Big Sky 14-11 wells ◾ Drilling of Big Sky 5-11 well at Arikaree Creek in final stages ◾ Drilling program to continue in March 2014 with the Snowking 13-33 well some three miles south-west of Arikaree Creek
Production
The Big Sky 13-11 well spudded on 17 January 2014, drilling was completed by 25 January 2014, and the well commenced production on 13 February 2014. An update on production levels will be released once the well has settled down.