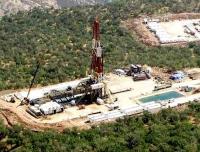 Niko Resources Ltd. says that the Board of Directors has appointed Mr. Christopher H. Rudge as a director of the Company.
Mr. Rudge currently serves as executive chairman and CEO for the Toronto Argonauts of the Canadian Football League. Following a successful business career in the printing industry, Mr. Rudge served as CEO of the Canadian Olympic Committee for the 2010 Winter Olympics in Vancouver, British Columbia and also chaired the successful Canadian program 'Own The Podium'.
Mr. Rudge has served as Distinguished Visiting Fellow at the Ted Rogers School of Management, Ryerson University, Adjunct Professor at the University of British Columbia and sits as Executive in Residence at the University of Toronto, Rotman School of Management Director Education and Certification Program.