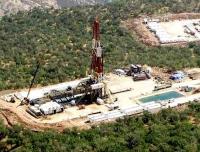 Niko Resources Ltd. provides the following updates:
◾ Ed Sampson gives notice of retirement ◾ Proposed Credit Facility terms include 15% interest rate and 6% royalty interest ◾ Proposed settlement with Diamond in an aggregate amount up to $80 million
Ed Sampson, Chairman, CEO and President of the Company, wishes to announce his retirement, effective the end of the calendar year. During his 18 years with Niko, he was the architect of its expansion within India and to many international areas, including Bangladesh, Indonesia, and Trinidad & Tobago. Mr. Sampson will continue in his role as Chairman, CEO and President through year-end to assist with the proposed financing and to transition responsibilities to other members of the management team. In announcing his retirement, Ed indicated that:
"With production about to move up in India, a gas price in India about to double, and the recent drilling of what could prove to be the most significant discovery in D6 to date, I feel comfortable this should be my time. I will leave the Company with a very strong and committed management team, led by Jake Brace, Bill Hornaday and Glen Valk. As one of the largest individual shareholders of the Company, I remain extremely excited about the D6 Block and the prospects of Niko in the coming years."