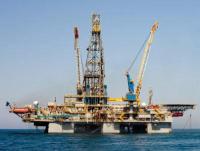 Noble Corporation announce that Paragon Offshore Ltd., its wholly owned subsidiary, is beginning the process of raising external financing in preparation for the spin-off of Paragon Offshore in the third quarter of 2014.
The external financing is expected to consist of a senior secured term loan B of approximately $550 million and approximately $1.2 billion of senior unsecured notes.
As part of the external financing, Paragon also entered into an $800 million senior secured revolving credit facility due 2019 with various commercial and investment banks on June 17.