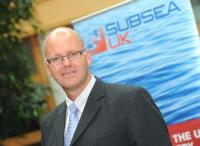 Nominations have opened for the 2016 Subsea UK Awards. Now in its 10th year, the awards seek to recognise companies and individuals who are leading the way in Britain's successful £9billion subsea sector.
Entries are being sought for the best subsea company of the year (large and small), the most promising young person in the sector, the most exciting new enterprise and an individual who has made the most outstanding contribution to the subsea industry. The awards will also recognise achievements and innovations in technology, sponsored by Simmons & Co International, safety and exports.
Entries can be made on-line at http://www.subseaexpo.com/ by 12th November. An independent judging panel of industry leaders will score each entry according to the agreed criteria and the shortlist of finalists will be announced in January 2016.