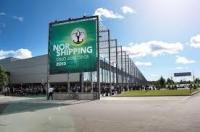 The success of Nor-Shipping 2015 is proof of concept.
"We have established an event with a brand and total concept that has proved its value to the maritime community as shown by its success in spite of a difficult market," says Nor-Shipping Director Vidar Pederstad.
"Nor-Shipping is unquestionably the leading maritime event week. For 50 years, we have been proud to provide an arena that helps position the industry for the future," adds Pederstad.
Nor-Shipping 2015 expanded to include a number of forward-thinking initiatives that were well received by delegates this week.
New forum
The major new offering for the 2015 event was Ocean Industry Podium, an arena for those who work in maritime technology, finance, insurance and law. Located on the second floor of the exhibition hall, Podium was made up of 24 fast-paced, one-hour sessions among which delegates could choose from and more easily combine with a busy event week schedule than conferences.
"The Nor-Shipping growth philosophy has been to become increasingly relevant to ever more of the maritime value chain," explains Pederstad. "By including sessions targeted at professionals from these maritime services, we naturally increased the amount of potential business, knowledge exchange and, of course, valuable networking that took place at Nor-Shipping."
Focus on Brazil
Also new at the 2015 event week was a program of activities to further the connection between the Norwegian and Brazilian business communities. Called Brazil@Nor-Shipping, its Brazil-based presentations, industry sessions, legal seminar and social activities spread throughout the week gave delegates valuable insight into the risks and rewards of doing business in the country.
A more prominent stage for women
Building on Nor-Shipping 2013's Maritime Women seminar, the Waves of Change conference, which took place on the same stage as the main Nor-Shipping conferences, presented a more prominent platform for women in the industry. However, while women set the agenda for the event, men were also on stage and in the audience for the presentation and discussion of topics relevant to all – leadership, the environment and the future.