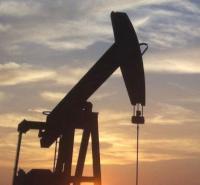 North American Petroleum has completed the acquisition of a 35% working interest in the producing 1,670 gross acre Shoats Creek Project, Louisiana ('Shoats Creek' or 'the Project') from Northcote Energy plc ('Northcote') in line with the announcement of 9 May 2014.
NAP is acquiring a 35%/26.25% working/net revenue interest in Shoats Creek which has historically produced primarily from the Cockfield formation. The acquisition is to be settled by a US$175,000 upfront cash payment to Northcote and via a production payment of US$10 per barrel of oil up to a maximum of US$1.575million to the original vendor.
Springer Oil & Gas, LLC, ('Springer') a private US oil and gas company holds the remaining 30% interest in Shoats Creek. The partners, Northcote, NAP and Springer, have committed to invest US$1 million in the Project over the next twelve months targeting a significant increase in production. Work on the field has commenced with the workover of the existing Robert Cain #2 and Olympia Minerals #1 wells.