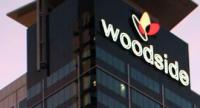 Woodside, as Operator of the North West Shelf (NWS) project, advises that the NWS Project participants have approved the Persephone Project off the north-west coast of Australia.
The Persephone Project is the third major gas development for the NWS Project in the past six years, demonstrating the joint venture's commitment to maximising the value of Australia's largest operating oil and gas project.
The project will involve a two well, 7km subsea tieback from the Persephone field to the existing North Rankin Complex. The total investment for the project is expected to be approximately A$1.2 billion (Operator's estimate; 100% cost), with project start-up expected in early 2018. Woodside CEO Peter Coleman said the Persephone Project would leverage Woodside's core capabilities to unlock undeveloped resources and help maintain offshore supply to the Karratha Gas Plant.