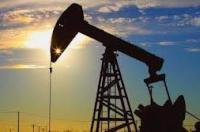 Northcote has agreed to sell its over-riding royalty interests ('ORRI') on certain Oklahoma wells within the Company's portfolio ('the Sale') for a cash consideration of US$142,000.
As at 31 December the package sold represents 3.9 BOEPD (48.8% Oil) net to Northcote, therefore the adjusted production number announced 14 January 2015 should be reduced for this disposal. The sale will complete once the assignment transfer has been approved by the Bureau of Indian Affairs or, if later, 27 February 2015.
Northcote Managing Director Randall Connally said, "This is the first of four planned asset packages that we plan to offer as part of our strategy to unlock capital from non-core lower return assets. This sale frees up capital to focus on higher return and higher upside assets such as the producing Shoats Creek field in Louisiana and the Zink Ranch Project in Oklahoma and the funds will help us in refinancing of our facility with Darwin."