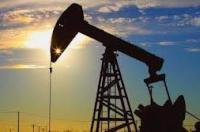 Northcote is pleased to note the announcement by MX Oil plc that it has been successful in winning four concessions in Veracruz, Mexico, namely Tecolutla, Ponton, La Laja and Paso de Oro.
Per the terms of the Participation Agreement dated 1 August 2014 Northcote has the right to participate as a partner at a level that is 20% of the interest retained by MX Oil in any concessions or other oil and gas production projects it enters into in Mexico for a period that terminates on 1 August 2024 (ten years from the date of the original agreement).
Per the terms of the participation agreement MXO will formally notify Northcote that it has procured a bid and Northcote will then have 20 business day to elect to participate in the project. Northcote will be reviewing the terms of the awards and information provided by MX Oil and will notify the market of its election in due course.