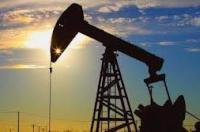 Northcote has transferred its entire interest in the South Weslaco Gas Field, Hidalgo County, Texas to Springer Energy Partners, LP. Springer Energy is a US based partnership in which Northcote has been granted a 48% equity stake in exchange for the asset transfer. The divestment is in line with the Company's strategy to focus on its core US properties including the producing Shoat's Creek Field in Louisiana, as well as its existing opportunities in Mexico and Indonesia.
Northcote has sold its entire interest in South Weslaco for US$350,000 which is to be settled through the issue of partnership units in Springer Energy and a $10,000 cash contribution to Northcote's costs. Springer now has assets totalling $750,000, with private US investors having contributed US$350,000 in cash in exchange for partnership units. The cash is expected to be invested in Oil & Gas drilling activity, with its first investment being a 7% interest in the ongoing Shoats Creek new drilling programme.
Going forward, Springer Energy may accept additional investment at the sole discretion of Northcote and its partners, which may dilute Northcote's 48% interest in the enlarged partnership. Northcote will act as Administrative General Partner and, in such capacity, will earn an additional fee for administering Springer Energy and will retain an interest in the profitability of Springer Energy over and above its aforementioned 48% interest.