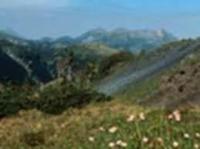 Northern Minerals & Exploration Ltd. acquired a 75% WI in the Coleman County lease, subject to a 25% royalty. The Company announces that it entered into an agreement for the purchase and sale of a 37.5% Working Interest, in three wells on the Lease.
The total consideration for the 37.5% WI is $180,000. The funds are to be advanced to the Company as payment towards the turnkey costs of re-working and/or re-completing the three wells, and other costs associated with bringing these three wells back into production.
Under the terms of the agreement between the company and the funders, the funders will receive a 50.0% of the WI revenue from these three wells until the funders recapture their investment of $180,000. After Payout they will revert to a 37.5% of the WI revenue for the remaining life of the production from the threewells.