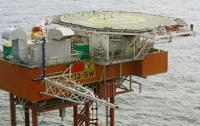 In November 2013 Northern mandated ERCE, the independent reservoir evaluation specialists, to undertake a resources review of the two permits held by the Company offshore Italy in the Southern Adriatic. The permits, F.R39.NP and F.R40.NP, contain the oil discoveries Rovesti and Giove respectively. ERCE has largely completed its work and has presented Northern with an interim report of its findings.
An independent technical review was last conducted on the Adriatic Discoveries in 2007 and ERCE was engaged following the receipt of additional data regarding the Rovesti discovery and recent internal work on both of the Adriatic Discoveries.
In advance of the full report, which is expected to be delivered in the New Year, ERCE has reported interim findings which indicate that the estimated recoverable oil attributable to the Adriatic Discoveries will be classified as 2C contingent resource, not 2P reserves.