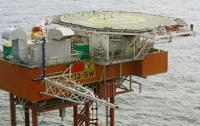 Northern Petroleum has signed sale and purchase agreements to sell the Company's interests in all of its UK licences and assets for £1.5 million to UK Oil & Gas Investments PLC (UKOG).
Completion of the sale is subject to the approval of UKOG becoming an operator for certain licences by the Department of Energy and Climate Change and the completion of an intra group transfer of certain asset interests within Northern Petroleum on or before 31st October 2014.
The consideration of £1.5 million is payable with a minimum of £1 million in cash and the remainder in either cash or UKOG ordinary shares at a price of 1.0938 pence per ordinary share at UKOG's election. In the event that Northern Petroleum receives ordinary shares in UKOG, the Company will consider the best way to monetise the holding in an orderly manner.