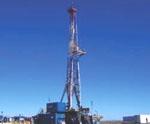 Norwest Energy NL is pleased to report the on-ground preparatory work for the Arrowsmith seismic survey is complete, allowing for the acquisition of the 3D seismic data to commence.
Mobilisation of the seismic acquisition crew and equipment is currently underway, with the 3D survey to commence in the coming days and is expected to take approximately 21 days to complete. Processing and interpretation of the data will follow, the results of which should become available during Q3 CY2015.
The 106km² survey will be conducted within exploration permit EP413 near the Arrowsmith locality, 250km north of Perth, between Eneabba and Dongara. Norwest has all State and Federal Government approvals in place to conduct the survey. The survey has been designed with close consultation with the Department of Parks and Wildlife and local traditional owners to minimise disturbance to local flora and historical sites.