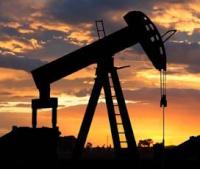 Nostra Terra is pleased to announce the approval of an Exploratory Unit within the Paw Paw Prospect by the Bureau of Land Management.
The BLM approved the creation of an Exploratory Unit encompassing the most highly prospective 1,280 acres within the 2,440 acre leasehold within the Paw Paw Prospect. All formations are included within the Unit.
There are numerous benefits to the creation of the Unit. Firstly, a single commercial well will perpetuate all leases within the entire Unit, effectively suspending the original expiration terms. Secondly, we will be able to operate the original multiple leases as a single lease under a single operator. This process allows for more efficient, controlled development and is an important step in creating value to the prospect.
Nostra Terra currently has a 100% working interest in this prospect, where Koch Exploration, (a subsidiary of Koch Industries, the second largest private company in the USA) retains an overriding royalty interest with the right to convert to a working interest.