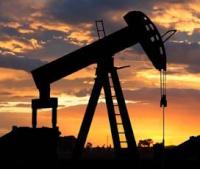 Nostra Terra has signed an agreement with Koch Exploration Company, LLC ('Koch') to earn an interest in the 2,440 net acre Paw Paw Prospect in Wyoming. The Prospect was first mapped by Koch and then independently by Nostra Terra, using proprietary 3D seismic data.
There is no up-front fee payable to Koch, only the commitment to drill the first well to earn the leasehold. Nostra Terra will drill a conventional 4,500 foot well to test the Tensleep Formation at an estimated cost of US$1.2m. Koch will retain an overriding royalty interest ('ORRI') until payout and retain the right to convert the ORRI to a working interest. Nostra Terra and its partners will earn 80% net revenue in the test well. The Farm-Out Agreement provides Nostra Terra with considerable flexibility to bring in partners, maintaining significant upside potential.
Nostra Terra is in the process of becoming a licensed operator in Wyoming and has already completed extensive work on the prospect including; geological & geophysical analysis, third-party reservoir engineering, and preparations with drilling and completions contractors. Nostra Terra plans to create an Exploration Unit (with the US Bureau of Land Management) expected to be completed during Q4 2015. During this time, the Company intends to sell working interests to third parties. The first well is currently planned to drill during Q4 2015.