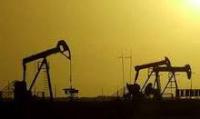 Nostrum Oil & Gas says that, following the recent announcements by Tethys regarding its strategic collaboration with and financing by AGR Energy, Nostrum has made a further approach to the Board of Tethys regarding a possible offer for the entire issued share capital of Tethys. Additionally, Nostrum has indicated that in connection with the possible offer it is prepared to provide interim funding to Tethys on terms at least as advantageous to Tethys as those proposed by AGR Energy to support short term liquidity for Tethys, both prior to any shareholder vote and following such shareholder vote whilst any regulatory approvals are obtained.
The possible offer Nostrum has proposed to the Board of Tethys would provide for a price of C$0.2185 per Tethys share (whether in cash or Nostrum shares or a combination of both, as determined by Nostrum). This price represents a premium of 15% to the price at which AGR Energy has agreed to subscribe for new ordinary shares in Tethys (as announced by Tethys on 1 July 2015). This price represents a premium of 46% to the closing market price of an ordinary share on the TSX of C$0.15 on 9 July 2015 and a premium of 143% to the closing market price of an ordinary share on the TSX of C$0.09 on 14 May, the day prior to the announcement by Tethys of a convertible loan financing with AGR Energy.
Nostrum is seeking a recommendation from the Tethys board regarding its proposal and a decision to proceed with the possible offer from Nostrum in place of the arrangements with AGR Energy. Nostrum notes that Tethys has extended the period of exclusivity granted to AGR Energy. Any offer for Tethys will be subject to the completion of customary due diligence by Nostrum. However, no firm decision has been made by Nostrum regarding any offer.