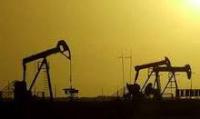 Nostrum Oil & Gas has entered into a contract with JSC ÒOGCC KazStroyService's for the construction of the third unit of the Group's gas treatment facility (ÒGTFÓ) for a consideration of US$150 million.
As the Contractor is an affiliate of KazStroyService Global B.V., which currently owns approximately 26.6% of the Company's ordinary shares, the Construction Contract is a related party transaction for the purposes of the Listing Rules.
Accordingly, the Construction Contract is subject to the requirements of the Listing Rules and is conditional, inter alia, upon approval by the shareholders of the Company. As required by the Listing Rules, KSS Global has undertaken not to vote on the resolution to approve the Construction Contract at the general meeting of the Company's shareholders to be convened in due course.