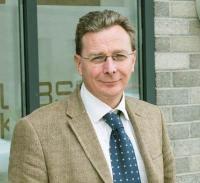 In partnership with Scottish Development International (SDI) the National Subsea Research Initiative (NSRI) will be going on a trade mission to Japan from 16-20th November to explore the opportunities in subsea mining and renewables across East Asia.
NSRI will learn about the ongoing initiatives that have been put in place to identify and harvest methane hydrates and conduct seabed mining in Japan, and identify how UK companies can help to satisfy the country's vast energy needs.
The trade mission will expose several British companies, many of them from North-east Scotland, to detailed market insights and connect them with the key players in the industry, as they look to exploit the export opportunities in the world's third largest economy.