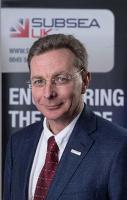 The UK National Subsea Research Initiative (NSRI) is launching a drive to develop technology that will make underwater factories and storage more viable, helping to increase the recovery of hydrocarbons and prolong the life of the North Sea.
The industry-led, technology organisation is hosting an event on 21 April to break down the barriers to subsea processing and storage. The workshop aims to stimulate investment in and encourage the development of emerging technologies which will speed up the shift from costly surface platforms to subsea plants which will be more cost-effective and enable recovery from smaller, harder to reach fields.
Technology developers and the wider industry will come together to address the challenges in commercialising new subsea storage technology and discover ways to progress concepts through to infield implementation.
Industry professionals from across the country will share their knowledge and experience during a series of presentations on subsea storage issues, flow assurance, and the transportation of fluids.
NSRI will lead the debate to determine the technology gaps and to identify the viable routes to market for these emerging ideas, including overcoming the fabrication, construction and installation challenges.
The outcomes will help NSRI develop a technology roadmap, setting out the steps required to get new technology off the ground and ready for market.
Gordon Drummond, project director of NSRI says, "The lower for longer oil price has forced the industry to explore and accelerate the development of new technology. We must concentrate our efforts on technology which is aligned with the current market environment and delivers real value, as well as cost-reduction and efficiencies. We need solutions that will make more fields viable, boost profitability and sustain the competitiveness of the UK supply chain and the North Sea."
"Subsea storage will play an important part in the future of the industry, when there will be less need for surface platforms and 'subsea factories' are likely to become a more common solution. This will allow us to recover resources from smaller oil and gas fields and access hard to reach fields. It is vital that we focus on the technologies which will offer safe, cost effective methods to exploit the opportunities in smaller fields and tough sea conditions and move us towards a more complete subsea development solution," adds Drummond.
As the technology arm of industry body Subsea UK, NSRI is the focal point for subsea research and development, bringing together industry, developers and academia to collaborate effectively to fast-track the introduction of new technology which will unlock the challenges facing North Sea fields and help the UK maintain its global position.
NSRI explores where the industry is heading in terms of subsea infrastructure and identifies the technologies needed to help it get there, supporting field development and expansion in both deep and shallow waters.
NSRI's Subsea Storage Workshop will take place on Thursday 21 April at Village Hotel, Prime Four, Kingswells, Aberdeen. Those wishing to attend can book their place online at www.subseauk.com/6/events