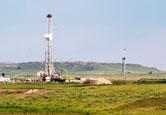 NUTECH has signed an alliance and consulting services agreement with London listed UK Oil & Gas Investments PLC (UKOG). NUTECH will work with UKOG to maximize the potential value of the Horse Hill area licenses after the success of the company's recent Horse Hill-1 discovery in the UK's Weald Basin and assist UKOG with its other key UK hydrocarbon assets.
In 2014, prior to the UK Landward 14th License Round, NUTECH completed the detailed analysis of the conventional and unconventional potential of 381 UK onshore released wells situated within key hydrocarbon play fairways in seven basins across the UK. The study included 133 wells in the Weald and Wessex basins, currently UKOG's prime areas of interest.
NUTECH will immediately assist UKOG in the assessment of reservoir parameters, including oil in place volumes and rock mechanical properties, encountered in the HH-1 discovery. The analysis will encompass the conventional Portland Sandstone oil pay and the full 1496 feet thick gross, highly organically rich and thermally mature Upper Jurassic Kimmeridge Clay Formation source rock section that includes an oil saturated conventional Upper KC limestone reservoir.