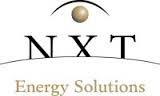 NXT Energy Solutions Inc. advises of the award of a US $1.44 million aerial survey project to be conducted in Pakistan.
It is anticipated that the aerial Stress Field Detection (SFD®) survey project will be conducted in 2015 following the receipt of various regulatory permits. In addition, execution of a formal contract by the client is dependent upon the finalization of recent amendments to Pakistan's energy policy which would include aerial "remote sensing" surveys such as SFD® as eligible costs for exploration block spending commitments.
George Liszicasz, President and CEO of NXT Energy, noted "This new project signifies the continued commitment in Pakistan for using our high altitude SFD® survey system. The results of the prior SFD® survey conducted in 2012 for Pakistan Petroleum Limited are in excellent agreement with the subsequent seismic data they acquired. Such positive results have drawn significant attention to SFD® and we are in advanced discussions on additional SFD® survey projects in Pakistan."