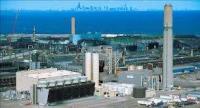 NXT Energy Solutions Inc. advises that Mr. John Tilson is joining its Board of Directors, effective February 24, 2015.
Mr. Tilson obtained MBA and CFA designations and had a distinguished career as an analyst, portfolio manager, and advisor in the US investment and financial industry with such firms as Sutro & Company and EF Hutton & Company. John joined Roger Engemann and Associates in 1983 when assets under management were roughly US $160 million.
During his tenure there, the Pasadena Group of Mutual Funds was started, with Pasadena Capital Corporation formed as the holding company for the mutual funds and investment management business. After working as an analyst and portfolio manager, John later became Executive Vice President & Managing Director of Pasadena Capital Corporation. Assets under management had grown to over US $5 billion by the time the firm was sold to Phoenix Companies in 1997. Mr. Tilson later retired in 2005.
Mr. Tilson now resides in Montecito, California, and from 2006-2012 was a member of the Board of Trustees, including three years serving as VP and Chairman of the long-range planning committee, for Lotusland, a Santa Barbara non-profit organization established by Madame Ganna Walska.