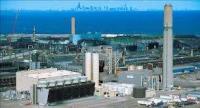 NXT Energy Solutions Inc. has effected the conversion of all 8 million of its' outstanding convertible preferred shares into common shares of the Company, with an effective date of August 31, 2015.
Through this conversion, the independent members of the Company's Board of Directors (the "NXT Board") have finalized the Company's rights to ownership of oil and gas applications of the SFD® technology, and simplified NXT Energy's outstanding share capital structure.
The NXT Board noted, "The global commercial application of the SFD® technology has been proven with the ongoing performance of contracts for independent oil and gas companies in Canada, the USA and Latin America, and for National Oil Companies in Latin America, South America and Asia. In addition, NXT Energy has applied for patents on the SFD® technology."