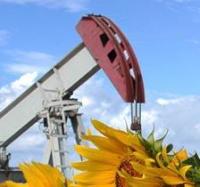 Occidental Petroleum Corporation announced the initial actions resulting from the Company's strategic review to streamline and focus operations in order to better execute the Company's long-term strategy and enhance value for shareholders.
The Board of Directors has authorized the following:
◾ Pursue the sale of a minority interest in the Middle East/North Africa operations in a financially efficient manner. ◾ Pursue strategic alternatives for select Midcontinent assets, including oil and gas interests in the Williston Basin, Hugoton Field, Piceance Basin and other Rocky Mountain assets. ◾ Sale of a portion of the Company's 35-percent investment in the General Partner of Plains All-American Pipeline, L.P., resulting in pre-tax proceeds of $1.3 billion. Occidental's remaining interest in Plains All-American Pipeline, based on the IPO price, is worth approximately $3.4 billion.
'These are the first formal steps in our effort to streamline the business, concentrate in areas where we have depth and scale and improve overall profitability. Our goal is to become a somewhat smaller company with more manageable exposure to political risk,' said Stephen I. Chazen, President and Chief Executive Officer. 'We will continue to consider additional strategic alternatives for the Company to maximize total returns to our shareholders.'