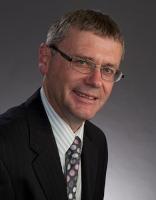 Communication and safety at sea specialist Ocean Signal and manufacturer of marine electronic equipment AMI Marine have formed a new partnership to collaborate on product development for the large commercial vessel sector.
Combining the specialist knowledge and extensive technical background of two of the UK's most experienced marine companies, the cooperation facilitates a unique capability to incorporate the latest technology within new solutions to fulfil demand for next generation, mandated equipment.
The new product will be launched later this year and is primarily for commercial vessels of 3000 gt and over which are required to meet recent IMO equipment regulations. Targeting supply to OEMs, as well as commercial ship owners and operators, the collaborative project will enable the integration of the technology behind Ocean Signal's range of GMDSS and safety equipment with AMI Marine's years of experience in VDR (Voyage Data Recorder) system design.
Alan Wrigley, managing director of Ocean Signal, says, "We are very pleased to announce this exciting new collaboration between Ocean Signal and AMI Marine. The partnership brings together two highly successful British companies which have already established themselves as global marine industry leaders due to their dedication and individual attributes. It provides a unique opportunity to combine a huge amount of different experience, knowledge and technical expertise to develop an innovative, reliable and cost effective solution for commercial OEMs and vessel owners and operators who need to meet the latest IMO mandates. We look forward to launching the new product in the coming months."
Martin Cox, sales director at AMI Marine, added: "It is really great to work with a company of the calibre of Ocean Signal and I am confident that both parties will bring significant skills and benefits to this collaboration. This project is part of AMI's continued evolution as we maintain our focus on developing quality products and further strengthen our ability to adapt and provide bespoke solutions for our customers."
Both companies have built up a global reputation for engineering excellence and innovation by developing devices and adapting technology to lead the way in their specific fields.