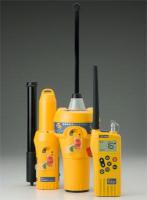 Communications and safety at sea specialist Ocean Signal has appointed FURUNO Italia S.R.L. as its new distributor for Italy.
Following confirmation of the new partnership, FURUNO is now able to market and supply the entire Ocean Signal range of products, which includes its SafeSea® portfolio of GMDSS products and its innovative rescueME PLB1.
As global leaders in the development and distribution of a range of marine electronics, the Italian specialists will use its strong links in both the commercial shipping and leisure boating markets to strengthen Ocean Signal's presence in the country.
The Ocean Signal portfolio of products display ground-breaking features to provide critical, tangible benefits to the user, ensuing they are suitable for a variety of applications in the marine sector.