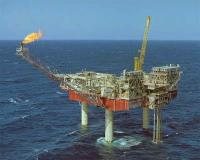 Oceaneering International, Inc. has appointed Suzanne Spera as Director, Investor Relations.
Ms. Spera's business career spans over 15 years in investor relations for energy companies. From 2008-2015 she was the Director, Investor Relations at Rowan Companies plc. Prior to that, she held investor relations positions at Synthesis Energy Systems, Inc., Cheniere Energy, Inc., and Petroleum Geo-Services ASA. Ms. Spera is a member of the National Investor Relations Institute (NIRI) and holds a Bachelor of Business Administration degree in Marketing from Texas A&M University.
Marvin J. Migura, Executive Vice President, stated, 'We are delighted to have Suzanne, a proven energy industry investor relations professional, become a part of our management team. She has strong analytical, organizational, and problem-solving capabilities and proven abilities to communicate with the investment community. Internally, Suzanne will provide strategic insight, from an analyst and investor perspective, on competitive dynamics and market trends.'
Jack Jurkoshek, who joined Oceaneering in 1993, currently holds an equivalent position and will continue to serve the company in this capacity until his retirement at the end of March 2016.