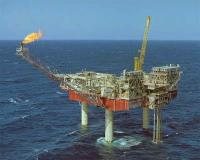 Oceaneering International, Inc. announced that Eric A. Silva has joined Oceaneering as Vice President and Chief Information Officer (CIO).
Mr. Silva's career spans over 30 years, with more than 10 years of information technology services leadership experience, in the chemical, energy, and oil and gas industries.
He was most recently the CIO at El Paso Corporation and, prior to that, at LyondellBasell and Lyondell. Mr. Silva holds a Bachelor's degree in Accounting and is a Certified Public Accountant in the State of Texas.