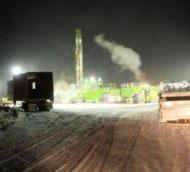 Octagon 88 Resources Inc. has received the license to drill the first horizontal production well (W 7-10-91-22W5), one of a series of horizontal wells on the Bluesky Gething formation as previously advised.
Lease preparation on site has been concluded, based on rig availability the operator is now targeting to spud the well on July 15, 2014. This well will be the first of 5 horizontal wells that will be drilled from one well pad; the other four licenses are currently underway.
Each well targets the upper zones of the Bluesky Gething formation where the operator has experienced ideal primary production conditions by way of prior core results, lab testing and previous vertical production well testing.