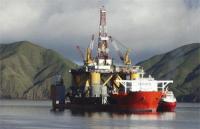 On 27 January 2015, Octanex NL by its wholly owned subsidiary Octanex Operations Pty Ltd (Operations) has, after expiry of the year's extension, decided to terminate the Deed of Sale and Co-Operation made between Operations and OBL dated 23 January 2013. As a result OXX has no interest in or claim on EP487. OBL thanks OXX for its previous support.
On 28 November 2014, Rey Resources Limited announced that its wholly owned subsidiary Rey Lennard Shelf Pty Ltd (RLS) had entered into a Sale and Purchase Agreement with BOPL for its 50% interest under certain prescribed terms and conditions.
On 2 January 2015, REY advised that with BRU's withdrawal one condition had been met and that "RLS will also assume the conduct of, and bear the costs of, the SAT proceedings and outstanding legal claims on BOPL by Oil Basins in the WA District Court and Magistrates Court in connection with the expenses incurred on management of the Derby Block to date. RLS will have the ability to terminate the Agreement and be relieved from any obligation to conduct and bear the costs of these proceedings at any time on the giving of 14 days' notice to BOPL".