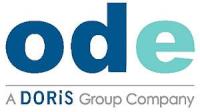 International engineering and operations support services contractor ODE, part of the DORIS Group, has been successful in the 60th year of the RoSPA Occupational Health and Safety Awards by winning its seventh consecutive gold medal.
The RoSPA (Royal Society for the Prevention of Accidents) Awards is celebrating 60 years of presenting highly regarded and sought after accolades to businesses and organisations, which have shown commitment to accident and ill-health prevention.
Through the scheme, which is open to businesses and organisations of all types and sizes from across the UK and overseas, judges consider entrants¹ overarching occupational health and safety management systems, including practices such as leadership and workforce involvement.
ODE provides cost-effective, technically robust, consulting, engineering, project management and operations support services to the oil and gas, marine and renewables industries in the North Sea and around the world.
The company achieved its latest award for its health and safety management performance and had to demonstrate initiative and innovation in its approach.
ODE's Great Yarmouth regional director Paul Chivers says, "RoSPA is an internationally renowned benchmark for commitment to accident prevention. We were delighted when we won our first gold award seven years ago, but our consistent success in continuing to maintain the highest standards since then clearly indicates how importantly we regard health and safety within the company."
"The industries in which we work incorporate high degrees of risk and potential for accidents, but these are matched by our commitment and determination to reduce the likelihood of such incidents occurring, and to have our efforts recognised in this way is extremely important to all of us," adds Chivers.
Julia Small, RoSPA's head of awards and events, says, "To win an award at such a highly regarded event as the RoSPA Awards is a great achievement for our winners. It recognises their commitment to maintaining an excellent health and safety record and raises the bar for other organisations to aspire to. We offer them our congratulations."
"This year was doubly special for our winners as their achievements were recognised as the RoSPA Awards celebrated its diamond anniversary, which is a ringing endorsement of the thousands of businesses and organisations that have committed to continuous improvement in accident and ill-health prevention," concludes Small.