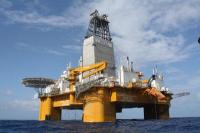 Odfjell Drilling and William Jacob Management (WJM) has signed a cooperation agreement under which the companies will mutually deliver engineering services of offshore drilling facilities to the global energy market. The services will include conceptual and front end engineering and design (FEED) studies, project planning, procurement, commissioning / startup, construction management and maintenance.
The strategic partnership leverages Odfjell Drilling's world-class drilling expertise in fixed and mobile offshore drilling units (MODU), including an impressive 6th generation fleet, with WJM's proven execution of high stakes capital projects, such as Peregrino, Polvo, Azurite, Berkut and the breakthrough modular offshore rig facility (MORF). The sum of their efforts will target clients in need of new build drilling facilities or maintenance to an aging fleet.
Under the agreement, WJM will also provide engineering and project management services to complement and strengthen the execution teams of Odfjell Drilling's projects globally.