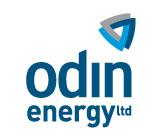 Odin Energy has appointed Mr David Ballantyne as a director. David is a Chartered Accountant who has considerable commercial experience in the resources industry, both oil and gas, and hard rock.
In addition he has experience outside resources in technology, primary production and International trade. David has also had extensive experience in corporate management, directorship and company secretary roles in listed mineral exploration and production companies, and has been involved in listings on ASX and AIM. He was previously a director of the Company.
The Company also wishes to announce the resignation of Mr Anthony Short. We take this opportunity to thank Mr Short for his service during his tenure as a director.