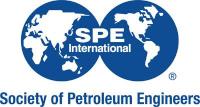 The official speaker programme has been announced for this year's Inwell Flow Control and Surveillance Seminar, with presentations from a number of major oil and gas companies including Aramco, Schlumberger, Baker Hughes and Nexen.
The bi-annual conference, which is hosted by the Society of Petroleum Engineers (SPE) Aberdeen Section, will take place on Tuesday 6 October 2015 at the Aberdeen Exhibition and Conference Centre. The conference will feature a wealth of presentations from a variety of reservoir monitoring and inflow control specialists.
Topics to be covered range from intelligent inflow tracer monitoring to production enhancement and uncertainty reduction. A newly introduced pop-up exhibition will also provide networking opportunities for delegates who will have the chance to share ideas and experiences with their peers operating in the sector.