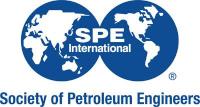 Sand production can be a major challenge for oil and gas operators, causing significant financial losses (running to billions of dollars annually), and causing asset failure with drastic consequences.
Next month's Sand Management Euroforum is set to address the progress being made in sand management strategies, giving those operating in this discipline the opportunity to share best practice and new developments.
The conference and exhibition, which runs from 30-31 March in Aberdeen, includes presentations from Shell, BP, Chevron, China National Offshore Oil Corporation (CNOOC), Weatherford, Petronas and Statoil. A range of service companies, specialist technology providers, consultants and academic institutes complete the two day line-up.