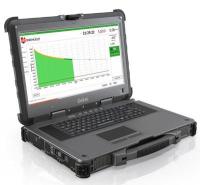 Offshore Technical Compliance (OTC) in partnership with Hecate Software introduces GREENLIGHT, a new digital pressure testing software suite which provides reliable pressure analysis and compliance oversight.
GREENLIGHT uses proprietary algorithms to conduct, analyze and document a wide variety of pressure tests. GREENLIGHT does not require benchmark testing for a baseline reading, thereby streamlining overall testing time.
The software's user-friendly interface allows for easy onsite annotations and test associations, analysis and reporting. All test results can be thoroughly reviewed by OTC's team of highly experienced petroleum engineers and compliance professionals to ensure regulatory compliance and documentation accuracy.