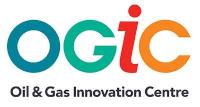 Collaboration between a new entrant to the oil and gas sector and an academic partner of the Oil and Gas Innovation Centre (OGIC) will now result in the development of new technology to accelerate oil recovery applications and maximise production.
Launched in 2015, Cavitas Energy is one of the oil and gas sector's newest players focussing on developing new technologies for flow assurance, enhanced production and decommissioning projects. Through a collaborative endeavour with the University of Strathclyde the company has created a unique device which can be deployed downhole to generate heated fluid within the wellbore of injection or production wells to extract heavy crude oil.
Though steam injection is an increasingly common enhanced oil recovery method of extraction, this type of mechanised heating device, which acts as a bypass fluid heater within production wells, is currently not available on the global market.
Chief executive of OGIC, Ian Phillips, says, "The success of this project serves to underline the world-class capabilities within Scottish universities and research institutes which benefit oil and gas technology development. The work carried out to date is fast-tracking a new product to market and has resulted in an ongoing relationship between Cavitas Energy and the University of Strathclyde."
OGIC provides a single access point to the knowledge and capabilities of Scottish universities for the oil and gas industry. It part-funds and provides management support to projects with the potential to deliver technology solutions to the exploration, production and decommissioning challenges facing the industry.
Key aims for OGIC are to stimulate knowledge exchange and research activities and to provide an environment that supports the development of the next generation of business innovators, academics and entrepreneurs in Scotland.
Steven Johnstone, director at Cavitas Energy, comments, "With an increased demand amongst the industry for technological innovation, the development of this project would not be possible without the support and collaboration offered by OGIC and its selected academic partners. I am more than impressed with the partnership between Cavitas Energy, the University of Strathclyde and OGIC. With all parties collaborating effectively, the benefits of this project are vast and may well lead to further research in this area."
The University of Strathclyde has a proven track record of engaging with oil and gas players and its Department of Mechanical and Aerospace Engineering, Industrial Fluid Mechanics (IFM) Group has unparalleled experience in experimental and computational fluid mechanics.
Dr Martin Walkinshaw, strategic research and knowledge exchange manager at the University of Strathclyde, also commentes, "We are delighted with the successful project outcome with Cavitas Energy and hope to continue working together in the future. The project's outcomes will potentially lead to a unique product offering which would be incredibly advantageous to the market."
All three organisations will continue to work together to bring the new technology into the next phase of development.