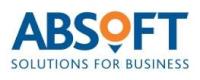 Operators and supply chain companies must simplify operations and introduce new technologies to streamline data entry in the field, in order to improve efficient operations and reduce the risk of downtime.
The need to simplify data processes in the North Sea was highlighted at an oil and gas innovation day, hosted by SAP upstream specialist Absoft and integrated risk and safety management provider ABS Group (ABSG), in Aberdeen.
The Innovation Day focussed on four key challenges facing the industry; safety & compliance, wrenchtime & workforce utilisation; materials & inventory optimisation; and uptime & reliability, including how solutions offered by SAP can tackle these issues for increased efficiency and sustainability in upstream.